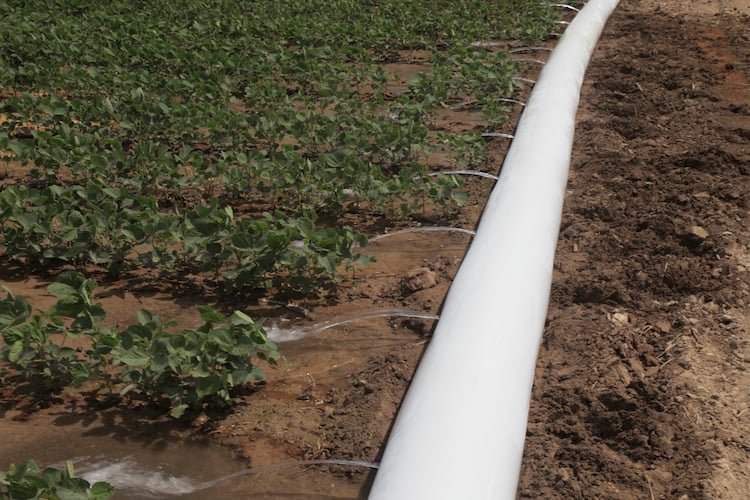 About Polytube
Installation and Troubleshooting:
Recycling
We offer two convenient options for recycling your used polytube:
On-Farm Collection Site
Our fleet of specially equipped collection trucks and expert drivers will pick up used polytube in Arkansas, Louisiana, Mississippi, Missouri, and parts of Texas.
We will pick up your used polytube for FREE (15-roll minimum) at your designated on-farm collection site

Your collection site will be identified with an official sign available in several sizes
Delta Plastics Collection Site
Drop-off at any official Delta Plastics polytube collection site is FREE of charge. Prepare polytube to be recycled by rolling it tightly into rolls at least 20'' in diameter using a polytube retriever or by baling it into large squares. Rolls should be secured with rope, tape, polytube or shrink-wrap to prevent unrolling. Wood/plastic cores may be left in the center of rolls. Because of the handling costs involved in recycling polytube, we cannot accept small, loose or spaghetti-style rolls of polytube.
Contact us today at
recycling@deltaplastics.com
or 800.277.9172 to set up your on-farm collection site, find an official Delta Plastics collection site near you, or get more information about recycling other plastics.
Learn more at
Polytube Collections & Recycling
---