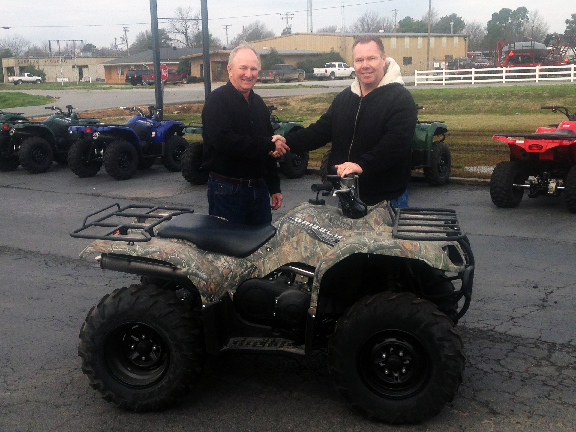 Ramey Stiles (left) of Ramey Stiles Farms, West Helena, Ark., is presented with a new Yamaha Grizzly® 350 ATV by Delta Plastics sales representative Charlie Wood (right).

Stiles' entry was drawn in the giveaway sponsored by Delta Plastics at the 63rd Annual Mid-South Farm & Gin Show held in February at the Memphis Cook Convention Center.

Congratulations, Ramey!