Lower Mississippi Valley — Flowmeters on loan — Delta Plastics reminds growers that portable flowmeters are available at several locations throughout the Delta. These portable flowmeters are available free of charge. Some are available for checkout and some come with professional assistance.

"The biggest bottle neck for completing Pipe Planner plans and saving water, is having an accurate measurement of water discharge from your well," said Matt Lindsey, Director of Irrigation Resources at Delta Plastics. Flowmeters enable growers with irrigated crop land to determine flow rates from their wells, risers and re-lifts. Flow is the first step toward completing a Pipe Planner hole design.

If you have already started irrigating, it is not too late to utilize a flowmeter. In fact, now is the perfect time to check your flows. Once you have your irrigation set up for this year and have all of the kinks worked out, you can grab a flowmeter and check your flows. You can use this information and be ready to use a Pipe Planner irrigation plan for cost saving irrigation in 2018.

Many farmers have already benefited from the availability of free flowmeters. Fred Black recently took advantage of using a free flowmeter and assistance from NRCS' Colton Rutherford. Determining discharge from their wells will enable growers to save 25 percent or more on irrigation water usage for their flood or furrow irrigated fields by using Pipe Planner. Pipe Planner is a free, online program provided by Delta Plastics that prescribes hole sizes for your irrigation polytube (www.pipeplanner.com).

"I am always looking for ways to reduce costs on my farm," said Fred Black, a Desha County Farmer. "I have heard good things about Pipe Planner. This was just that little help I needed to get started."

Providing flowmeters is a response driven by grower feedback and requests for help. This is part of the H2O Initiative commitment to reduce irrigation water use by 20 percent by 2020. Information on how growers can request assistance or check out a flowmeter is listed in the table below.

Founded in 2014, H2O Initiative is a collaboration of leaders in irrigation sustainability for the mid-south. This group of stakeholders offers a wide range of tools, training and expertise to irrigate crops efficiently.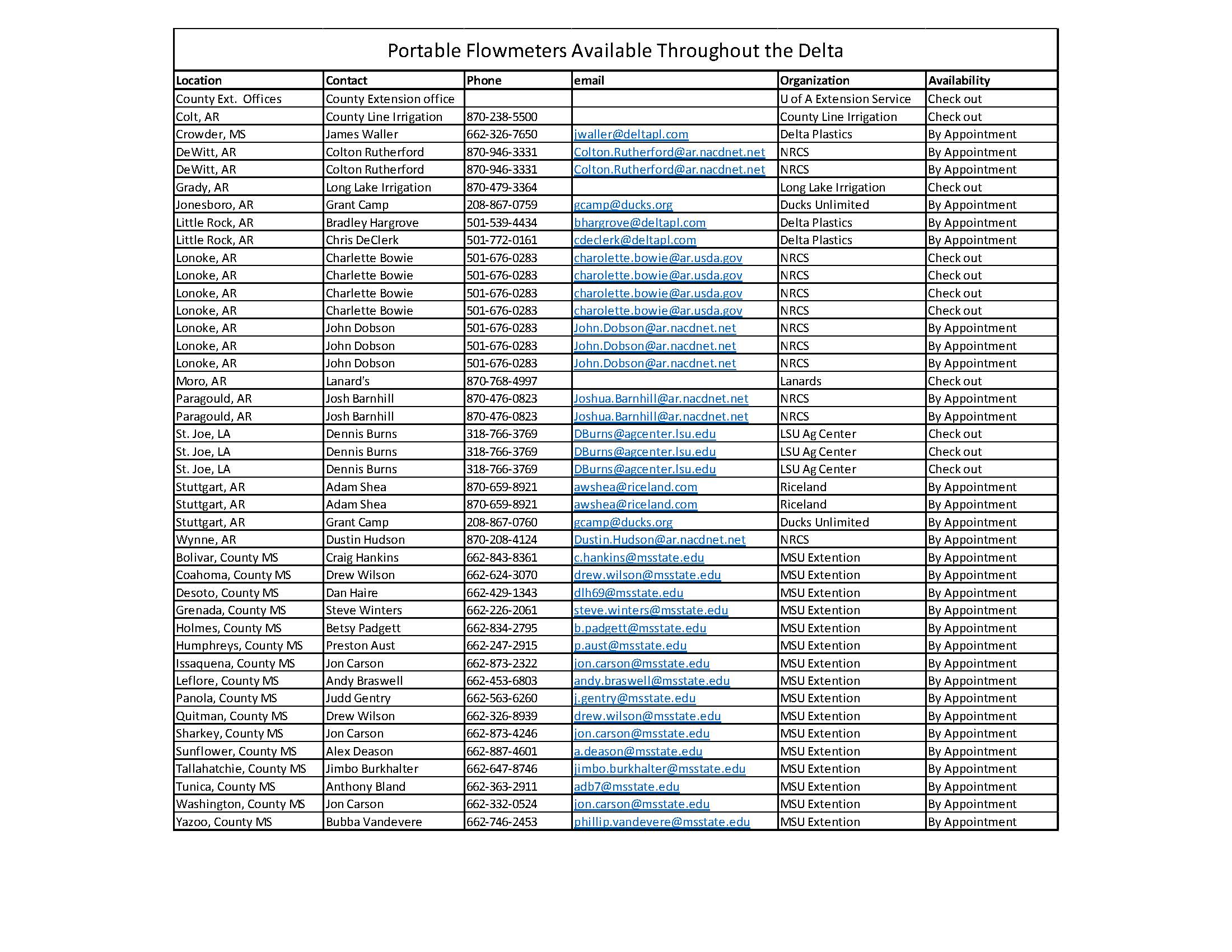 ###