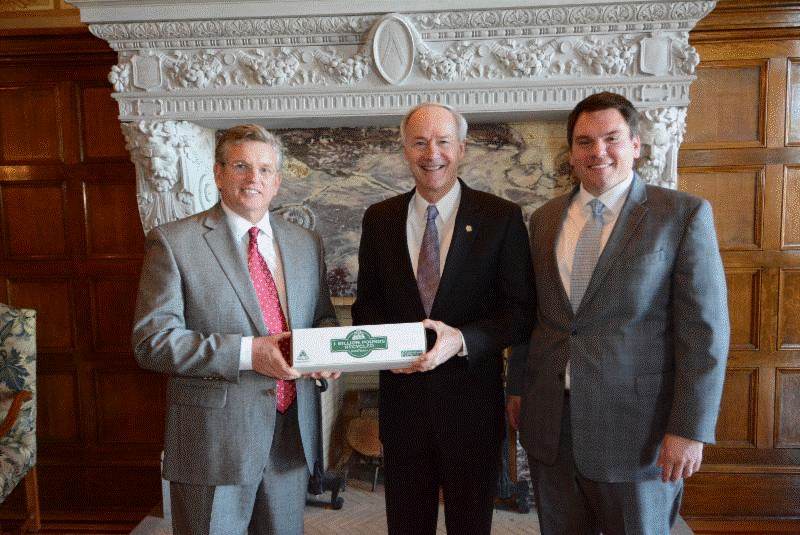 Delta Plastics Chairman Dhu Thompson and CEO Sean Whiteley present
Arkansas Governor Asa Hutchinson with bags made from material recycled by Delta Plastics.
Little Rock, Ark. -- Delta Plastics, the largest recycler of plastic in Arkansas, announced that it has now recycled more than one billion pounds since beginning the operation in 1998.


"This would never have happened without the help of farmers throughout the Delta region," Dhu Thompson, Delta Plastics Chairman, said. "And while we celebrate this milestone, we are still working to find more farms with recyclable plastic that can be reused rather than thrown away."


The recycled material is processed and used in other products, including trash-can liners manufactured by Delta Plastics' sister company, Revolution Bag.

Recycling is only one piece of Delta Plastics' conservation efforts in the region. The company has also developed Pipe Planner, a first-of-its-kind software program. Pipe Planner, available free to any user, helps farmers develop irrigation plans that have reduced water use up to 25% on their farms each year. More information can be found at
pipeplanner.com
.