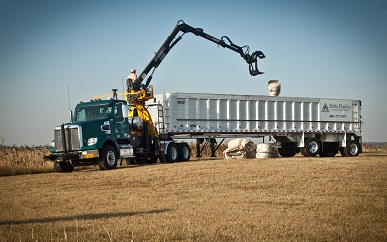 Time when our growers are busy cutting crops and rolling up used polytube, and we are busy directing our fleet of trucks across the Delta to collect that used polytube and deliver it to our Stuttgart, Ark. facility for washing and recycling.

This complex symphony of activity and enterprise has grown from a fledgling, hair-on-fire operation only 20 short years ago to one of the largest, most sophisticated collection programs for heavily-soiled used plastic anywhere in the world.

And while some elements of our recycling efforts have not changed (in many ways, we still operate as if with hair aflame), it is instructive to reflect on how far we have come over these past 20 years.
Read More