We are pleased to share this update from our friends at The Nature Conservancy.

The Nature Conservancy, a partner in conservation with Delta Plastics, is also taking on the improvement of water quality in the Delta.

As Delta Projects Manager for the Conservancy in Arkansas, I get to work directly with our partners and private landowners to achieve many of the water quality improvement goals we share with Delta Plastics, such as reducing sediment, reforestation of marginal farmland and stream-bank restorations.

Here are just a few of the things we have accomplished with great support from our partners, members and donors:

Finalized a one-year, $780,000 agreement to provide services to NRCS for their acquisition of Wetland Reserve Easement in Arkansas.

Received final design for the first stream restoration project on WRP since the Benson Creek Restoration in 2010. This restoration will reconnect part of Wattensaw Bayou to ¾ mile of reconstructed stream and 160 acres of restored floodplain.

Finalized reforestation projects totaling 450 acres.

Led Nature Conservancy Directors of Conservation for Lower Mississippi River, North American Agriculture, and Global Agriculture Programs on a tour of projects on the lower Cache River and Wetland Reserve Enhancement Program focal area. Utilized the trip to discuss how Arkansas water quality improvement strategies work and the role of our projects in the The Nature Conservancy's overall portfolio.

Partner in upper Cache River MRBI project, whose first year allocation of $400,000 in EQIP funding was obligated for implementing on-farm practices such as irrigation water management and nutrient management that improve water quality in the headwaters of the Cache River.
Working with partners like Delta Plastics is the best way we can achieve broad conservation goals in large-scale areas like the Delta.

As harvest comes to a close, we look forward to spending the winter months strengthening relationships with our existing agriculture partners and developing new ones. To learn more about the work we do visit nature.org/Arkansas or give me a call, we would love to hear from you.

Jason Milks
Delta Projects Manager
jmilks@tnc.org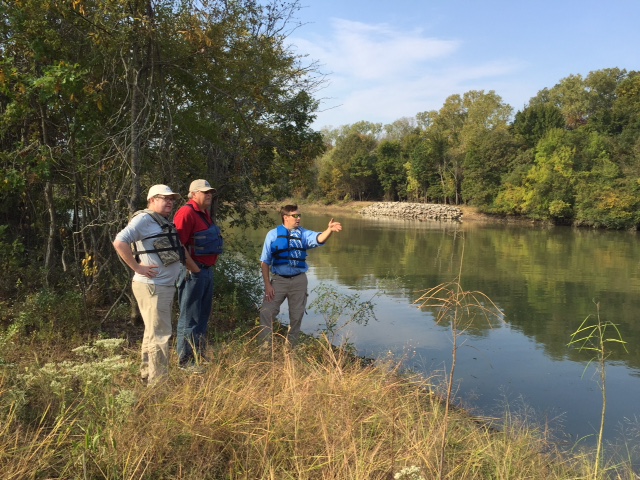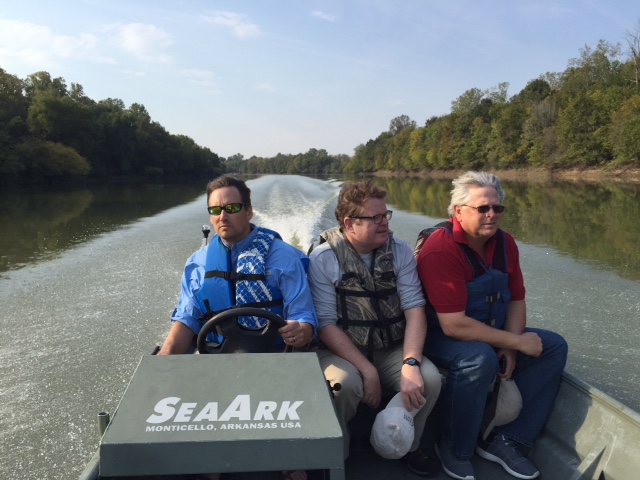 Photo credit: Roger Mangham/TNC